UPDATE: 11:30 a.m.: Local media are reporting that Tom Richards says he will seek a second term as Rochester mayor.
ORIGINAL STORY:
New York State Lieutenant Governor Bob Duffy called yesterday to clarify remarks he made about a potential mayoral bid by City Council President Lovely Warren.
Warren has said she's considering a run for the city's top job, possibly forcing a primary against incumbent Mayor Tom Richards. Richards has not said he'll run again.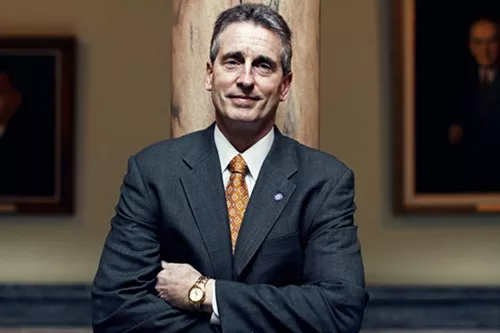 On January 31, the Democrat and Chronicle ran a story with the headline "Duffy: Warren should sit out." The story was written by D&C staff writer Brian Sharp and quotes the former mayor saying that a Warren-Richards contest "would be a travesty for the city." Duffy also said he'd support Richards if Richards seeks re-election.
In yesterday's phone conversation, Duffy said he was mortified by the headline, which, he said, set a misleading tone for the article. His remarks were not directed at Warren or Richards personally, he said, and that he only meant that a sitting City Council president and incumbent mayor should not go head to head.
He said he holds Warren in the highest regard, and praised her tenacity and loyalty.
"She's been a terrific City Council president," he said, adding that he called Warren and apologized after the story came out.
Duffy said Sharp quoted him correctly in the article and that he takes responsibility for everything he said. He said he's stayed out of Rochester politics since being elected lieutenant governor and that he probably shouldn't have said anything when Sharp asked about the potential mayoral race.
"It's not my business," he said. "I probably only added another level of drama that doesn't need to be added."
Duffy said he would never criticize anyone for running a primary, because that's how his own political career began.
"I will not be a hypocrite with it," he said.