The Wee Trio was anything but wee as they filled the Wilder Room Thursday night with hip, bouncy bop. The atmosphere in the room is a tad stiff without music, and it's still stiff with music. The picture the band painted didn't entirely color the walls, but I loved it. The trio was equal amounts what I like and what I understand mixed with a dash of good ole WTF.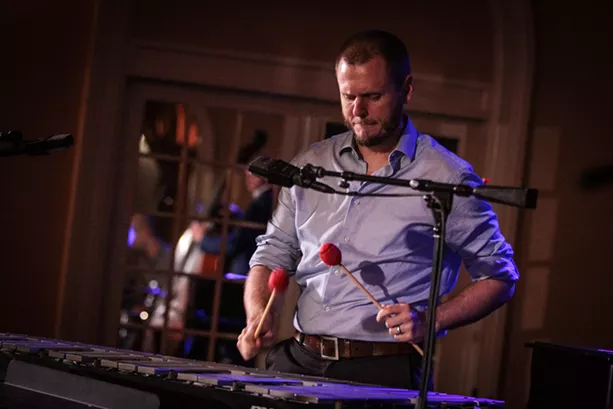 James Westfall's vibraphone attack was reminiscent of Cal Tjader in its playful discourse and speed, both of which were matched expertly by Dan Loomis on the bass and Jared Schonig on drums. The set also had a guest visit from Rochester ex-pat Mike Cottone.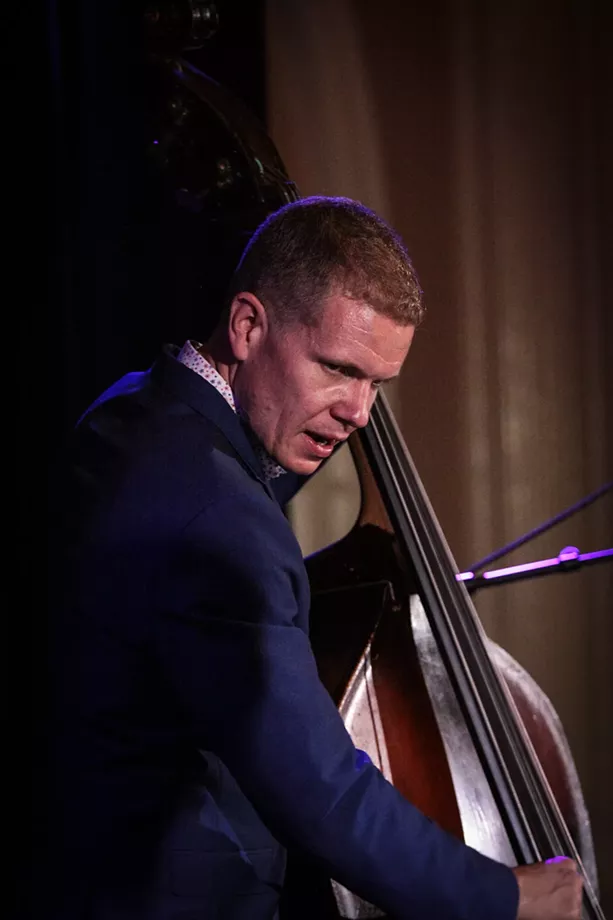 What I do in these cases is daydream, create a film in my head as its soundtrack unfolds. The weirder the music, the weirder the dream. The dream I created with this trio's help was a long, shiny Cadillac surrounded by showgirls in mini dresses on mini bikes rolling like Shriners with maximum moxie, all cruising the Vegas strip with the lights of the assorted casinos lighting up the Caddy's gloss and the dresses' sparkle and shimmer. I betcha you can practically taste those vibes now.
Find The Wee Trio at theweetrio.com.
Sheryl Crow played a sold out Kodak Hall at the Eastman Theatre after earlier today buying a couple of guitars from the cat in the hat, John Bernunzio, at his Uptown Music and hat store. I've seen Crow a number of times and though her band was excellent as always -- charging right in with three hits in a row: "Everyday Is a Winding Road," "A Change Would Do You Good," and the one that put Crow on the map, "All I Wanna Do" -- it lacked steam and could have used a little more heat. There was no shortage of hoots and hollers from the crowd for her performance, and there's no denying she can write a pop song, and she broke out just about all of them -- I just could've used a little more spark.
Sheryl Crow can be found at sherylcrow.com.
Tomorrow night, it's Binker and Moses and Caravan Palace for me. Join me, won't you?