Ron Netsky
My real job is Chairman of the Art Department at Nazareth College and my main work is in the field of printmaking, but I love music and I've been writing about jazz for CITY since the 1990's. Late-June is one of my favorite times of the year, a chance to indulge in great jazz and much more for nine overflowing days at the Xerox Rochester International Jazz Festival.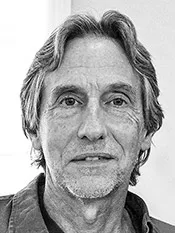 My love of music can be traced to the people I grew up around. My uncle, Harold Karr, was a Broadway composer who wrote "Happy Hunting" for Ethel Merman. My younger brother, Hankus, is a jazz and Klezmer musician, and my twin brother, Steve, is a songwriter. Both of my brothers have had long careers in music and I have dabbled in it from time to time. In the late-1970's my brother Steve and I wrote the song "Love Don't Hurt People" for the great soul singer Cissy Houston.
I love all kinds of music, but while meandering around the many XRIJF venues, I tend to gravitate toward the sounds of hard-bop jazz. I'm especially looking forward to artists like saxophonist Miguel Zenon and his all-star group. I can't wait to hear pianists like Kenny Barron and George Cables playing Thelonious Monk tunes (4 by Monk by 4). But I also love hearing some of the more ethereal acts who play at the Lutheran Church, so Yggdrasil and Eivor are on my list. And there are some extraordinary singers returning to the festival, so I am looking forward to once again hearing Tessa Souter and Youn Sun Nah.
Frank De Blase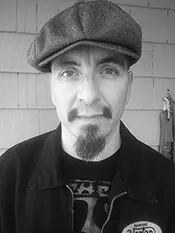 For 15 years now, I have been writing, debating, analyzing, critiquing, and generally trying to put into words all the music that comes to Rochester for nine days every early summer. It's been 15 of the 18 years I've spent at CITY. I love turning readers on to something new -- hell, I enjoy turning myself on to something new. I love inciting debate, and rubbing elbows with those I can learn from is as tantamount as the smell, touch, and taste of the music.
There are artists I know you want to see, but there are a handful of must-sees, like new jazz iconoclasts Binker and Moses. Caravan Palace from Paris will be the first band to mix techno elements as part of its sound at the fest (so far as I can remember). Pianist Marcia Ball will polish the elephant teeth New Orleans-style. And you gotta dig when Jack Broadbent plays guitar on his lap with a flask as a slide. Oh, and did I mention the legendary Mavis Staples at Kodak Hall? That show will undoubtedly be the closest I'll get to being in a church.Can I get an Amen?
Guitarist Bill Frisell lets the music play him for a change; he's wildly unpredictable yet charming in his attack and worth the wait in line. He doesn't play a particular sound -- he harnesses tangible soundscapes. And I have a feeling, the last night's performance of The Hooligans, Bruno Mars' band, as well as show-opener Danielle Ponder and the Tomorrow People will be a rhythm and blues blow out.
And do you know who my favorite act is? I don't either. So stay tuned in and find out with me. I'll be soaking it up like a sponge with two ears and a camera and will be blogging about it here. Come on up and say hi or to start an argument. Just make sure you leave room for dessert.
Daniel J. Kushner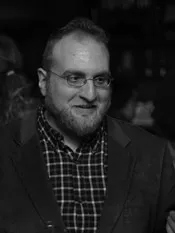 I started listening to jazz early on -- and by early, I mean the womb. I'm told that Dave Brubeck was a staple for me in utero, and I'd like to think that this pre-birth musical experience helped prepare me for a lifetime of listening to the kinds of creative, intrepid artists I'll encounter at the 2017 XRIJF.
Having studied music at Roberts Wesleyan College and then arts journalism at Syracuse University's Newhouse School of Public Communications, I've long sought out music that delights and challenges me; sounds that satisfy my curiosity and defy my expectations. My sense is that this year's Jazz Festival will not disappoint in that regard.
I'll be spending most of my time at Christ Church and Lutheran Church of the Reformation for the "Made In The UK" and "Nordic Jazz Now" series, respectively. Both venues have consistently hosted Jazz Fest musicians who actively defy genre conventions while playing to their greatest compositional strengths.
The atmospheric Neil Cowley Trio; the smooth experimentalism of trumpeter Laura Jurd's project Dinosaur; Ole Mathisen's enigmatic, freewheeling tenor sax; and the synth-soaked avant-garde melange of Klabbes Bank; all promise the kind of forward-thinking approach to sound that gets me excited about the future of music.
Other festival highlights include opening night at Anthology, where English wunderkind Jacob Collier will perform. Collier filters his poppy, vocal-centric jazz through genius-level, groove-based orchestration. The hyper-talented 22-year-old may just prove himself to be the jazz savior of the YouTube generation.
I'm also looking forward to the return of Austrian trumpet player Mario Rom to XRIJF, who will bring his trio Interzone to the Little Theatre on Tuesday, June 27. Rom distills his virtuosic skill through an attitude of high-energy cool, and is sure to delight audiences much like he did in 2015.