Ron Netsky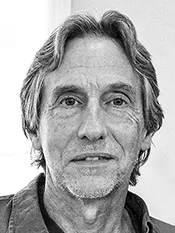 This year's Xerox Rochester International Jazz Festival opens with one of my favorite artists from last year's XRIJF, Cecile McLorinSalvant. If you haven't heard this wonderfully expressive singer, come to Kilbourn Hall and you'll understand why she won DownBeat Magazine's Critics Poll as Jazz Artist of the Year in 2014.
I'm also looking forward to a concert of piano music by long-time Eastman School of Music Professor Bill Dobbins celebrating the centennial year of the great Billy Strayhorn at Hatch Hall. And I try every night to catch an act I don't know. Friday it will be Music MusicMusic at the Lutheran Church.
As far as the rest of the festival goes, there's way too much to recommend here. But in the short run, Sunday night looks great with two more excellent singers: Tessa Souter at Kilbourn and Raul Midon at Xerox Auditorium. It's always exciting to hear what Rochester native and world-class vibraphonist Joe Locke is up to. At Kilbourn Hall on Monday he'll be playing tunes from his great new album, "Love Is a Pendulum."
And who isn't looking forward to the transformation of downtown during the nine days of the XRIJF when Rochester becomes the vibrant epicenter of jazz?
My real job is Chairman of the Art Department at Nazareth College but my love of music goes back to my childhood. My grandfather was a bandleader, my uncle was a Broadway composer and both of my brothers are musicians. My younger brother Hankus has led bands with future jazz stars like Don Byron and Marty Ehrlich and my twin brother Steve's early groups included top players like Uri Caine and David Finck. So I've always been around great music. I've been writing about jazz for City since the late-1990's.
Frank De Blase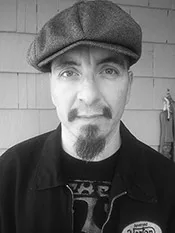 The two months out of the year that we dare to call summer are just the best, aren't they? And I'm not just raving about the heat and the fact that it's tube top and bikini season. But here in our dirty little city along the mighty Genesee, it's Jazz Fest time where all of downtown bristles with excitement and its own soundtrack. It's filled with all kinds of music within and outside the jazz idiom to love, to explore, and discover.
For all the shows I'm excited to see -- like Herb Alpert, Gary Clark Jr., and homeboy Chet Catallo -- there's stuff I know little about that I'm going to take a stab at, like GoGo Penguin. Join me while I stumble around the scene keeping my ears open for something swingin', something boppin', and something blue... and my eyes peeled for those tube tops.
I've been City Newspaper's staff music writer going on 15 years. I've covered the Xerox Rochester International Jazz Festival since its beginnings, and I always leave room for dessert.
Daniel Kushner
I'm thrilled to be covering my second Xerox Rochester International Jazz Festival and my first for City Newspaper. Rochester boasts a fantastic local music community year-round, but for nine days each summer, that community becomes even more vibrant and all-encompassing.
I have a soft spot for the idiosyncratic and avant-garde, so you're likely to catch me checking out the likes of Arstidir at the Lutheran Church of the Reformation and Interzone the Little Theatre at this year's festival. Then there are not-to-be-missed prodigious talents like trumpeter Theo Croker and straight-up curiosities like former American Idol contestant Bo Bice fronting rock-and-horns band Blood, Sweat, and Tears. But for all the musical fireworks, there is no better jazz fest experience than the solo pianist series at Hatch Recital Hall.
Music is my unabated passion: I play in local bands including alt-country outfit Jackson Cavalier and the Fevertones and folk mystics Bogs Visionary Orchestra, and I'm also an opera librettist (The Fox and the Pomegranate) and the author of a forthcoming poetry book. You can follow me on Twitter @danieljkushner.
Jake Clapp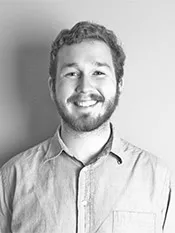 As City's Arts & Entertainment editor, I'll spend a lot of my time in the next week coordinating coverage -- and burning the midnight oil posting the great blogs our reviewers send in. But I'm hoping to squeeze in as many Jazz Fest shows as I possibly can.
This will be my second Jazz Fest, and I just want more, more, more. I was blown away by the talent and variety of performances at last year's XRIJF, and if it has taught me anything, it's to soak up as much music as nine days will allow.
Born and raised in Louisiana -- where jazz and blues drench almost every aspect of the culture -- I count myself lucky to find a new home in a city that truly appreciates jazz.
This year, I'm looking forward to seeing artists that are a little out of the ordinary -- those performances that are going to make your body move but you can't quite explain why -- like trumpeter and rapper Dontae Winslow, or Gypsy-jazz outfit Gypsophilia. If you have any tips on who I should check out this year, contact me on Twitter @jake_clapp.
I'll be up until the wee hours of the morning posting all of our Jazz Blogs and photos, so that you have something to read while enjoying your coffee and bagel in the morning. But we want to know what you think. Leave your comments on the blogs, or post them to Facebook, or Tweet us.