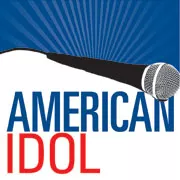 Thursday night's Atlanta auditions continued the Season 13 trend of being pleasant, uplifting, and largely enjoyable. So that's nice. But I started to see the downside to this Up With People panel: there were people getting through who I, frankly, thought had no business getting golden tickets. Granted, Jennifer Lopez, Keith Urban, and Harry Connick Jr. are music-industry professionals, and maybe they know more about what it takes to succeed in that business than I do. (Please note the sarcasm in the previous sentence.) But having watched this show for 10 seasons, I did not think the talent stacked up nearly as high as they would have us believe.
A few of the more notable auditions:
Majesty Rose is such a special, interesting contestant. "Violet Hill" by Coldplay was a little low in her register -- she struggled to even voice the lower notes -- but she was captivating to watch. I question how she will fare once the show's bombast overwhelms everything else. But I think she's really lovely and I hope she sticks around.
Jesse Cline, the gas-station attendant, was a pleasant surprise. At first the show seemed to be setting him up as a joke contestant. Even Connick called him, "The ultimate Cinderella." But he's got a great folky blues sound. The panel talked about his believability, which I totally get from him, even if his aesthetic and mannerisms do not scream "future music superstar."
Chris Medina - have we not already had someone on this show by that name? - has all the qualities for a strong contestant. Decent voice, military background, handsome guy (needs a stylist). But his version of "Chasing Pavements" didn't do a lot for me. And the dog thing was weird. Who brings their dog to "Idol" auditions? That is not a healthy environment for your dog friend.
Sam Burchfield did "I Wanna Be Like You," from "The Jungle Book," which was a terrible audition song. It's too gimmicky. I mean, it's super fun, and it showed off his personality. But it was very difficult to get a sense of his actual voice. I would have liked to have heard something else from him. I'm glad that Connick brought up Sam's overly affected pronunciation when singing, because it was super annoying. I couldn't get a read on this guy.
Jessica Meuse gave me Jem-gone-country vibes with her bright pink hair. I think she's got big potential, but she has to tone down the shrill vibrato. Her original song was something I could conceivably hear on the radio. Certainly she knows how to perform. Connick said that she's a down-ass chick, and I can see that.
I have nothing good to say about Lauren Ogburn, who looked like America threw up on her, and rushed her way through one of my all-time favorite songs about prostitutes, "Fancy." The singing was basic karaoke, she had negative charisma, and she got THREE YESSES. This is what I'm talking about with this panel. That was a thoroughly mediocre audition, and that girl was about ready to crap herself. And the judges gave her nothing but praise. Ridiculous.
Two former Top 40 contestants from Season 11 came back for another try. (I'm curious as to why they skipped Season 12, or if the show just decided not to show them.) I actually recalled both of them. Neco Starr tried way too hard and was inauthentic to me. I found his nasal, high-pitched voice almost unpleasant. Caleb Johnson has a big voice that reminded me in part of Meat Loaf. He is desperately in need of a makeover. They both got through, although Neco was already given a warning by Connick to tone down the screech. Thank you, Harry.
The show closed with Bria Anai, who is 15 but looks 22. Am I the only one finding this trend troubling? These teenagers who could easily, easily pass as 20something? I suspect her accelerated aesthetic has quite a bit to do with her "momager," which is a term I most often hear associated with Kardashians and Lohans, and therefore should not be used with pride. Bria sang Adele - so much Adele last night - and she has a nice voice, but she overemotes. It was unbelievable. She's 15. She has no idea what those lyrics mean. If she sticks around they are inevitably going to chide her for inappropriate song choices. In that regard, poor Bria is kind of trapped, because she's just doing what she's been told.