Closing Sunday, March 15:
Rochester Contemporary's 2015 edition of its "Makers & Mentors" series, includes artworks by Hojeong Jeong (Korea), Joanna Poag (Rochester), Krisaya Luenganantakul (Thailand), Liz Howe (Saratoga Springs), Minkyu Lee (Green Bay, Wisconsin), Robin Whiteman (Honeoye), and Tybre Newcomer (Mt. Pleasant, Michigan), who are all former students of renowned ceramicist, Richard Hirsch.
RoCo is located at 137 East Avenue. Gallery hours are Wednesday through Sunday, 1 p.m. to 5 p.m. and Friday, 1 p.m. to 10 p.m. Admission is $1 and free to members. For more information, call 461-2222 or visit rochestercontemporary.org.
See Joanna Poag's work next at the Firehouse Gallery at the Genesee Center for the Arts and Education. "Flourish" runs March 20 through April 24.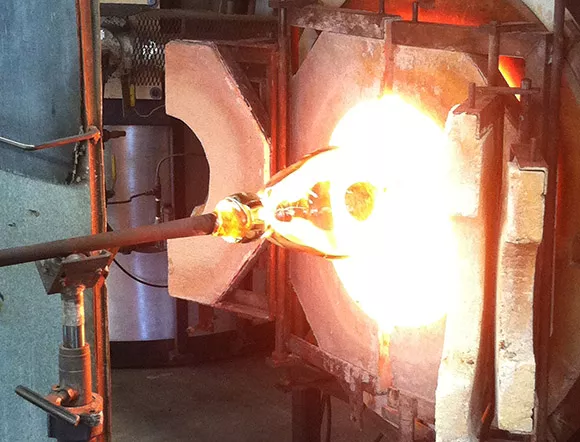 PHOTO COURTESY MICHAEL ROGERS, RIT GLASS PROFESSOR
This coming week, 1975 Gallery (89 Charlotte Street) will host a one-week-only shorty show, "Invisibilia," featuring new work involving the use of Bullseye Glass by the faculty, students, studio residents, and studio staff of the Rochester Institute of Technology Glass Program.
An opening reception will be held Tuesday, March 17, 7-9 p.m., and the show will continue through Saturday, March 21. Gallery hours are Wednesday and Thursday, 4 to 8 p.m.; Friday, 1 to 8 p.m.; and Saturday-Sunday, noon to 5 p.m. Admission is free. For more information, visit 1975ish.com.
Opening April 11 at 1975 is Lea Rizzo's "Pretty Pain."